1.These LED aluminum channel and diffuser solutions are perfect for back lighting and edge lighting applications.
2.It is rugged, durable, and also works well as an LED heatsink, thereby extending the life of your LED light strips.
3.We offer a vast array of shapes and sizes for extruded aluminum channel, allowing you to create everything from flush mounted accent lighting to hanging LED fixtures.
4.The frosted covers conceal the LED strip and make for a professional looking light fixture.
5.Round structure, more solid, more aesthetic.
6.This profile is compact,slim, and easy to install, perfect for under cabinet, under stairs, closets, exhibits, furniture, work stations,etc.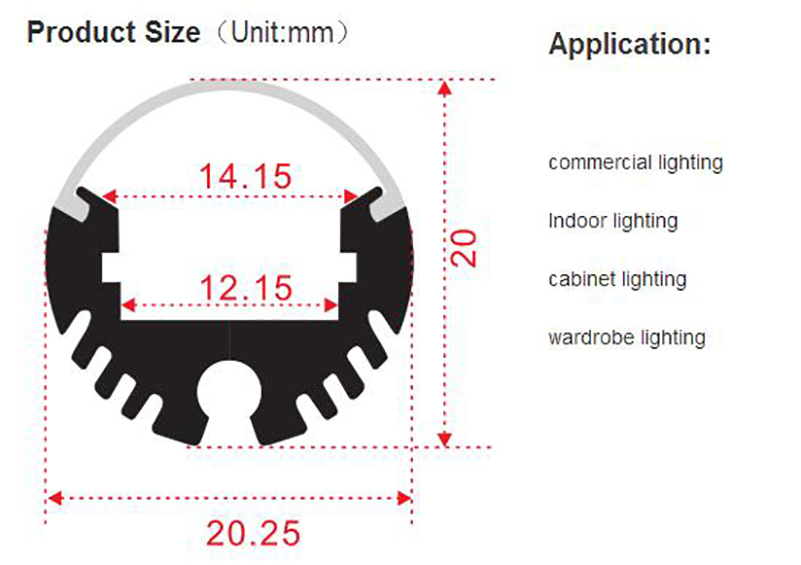 Accessories: