It's fatastic project in Madrid, the guy used different size addressable pixel lamps for this equipment like rides ,
letter sign.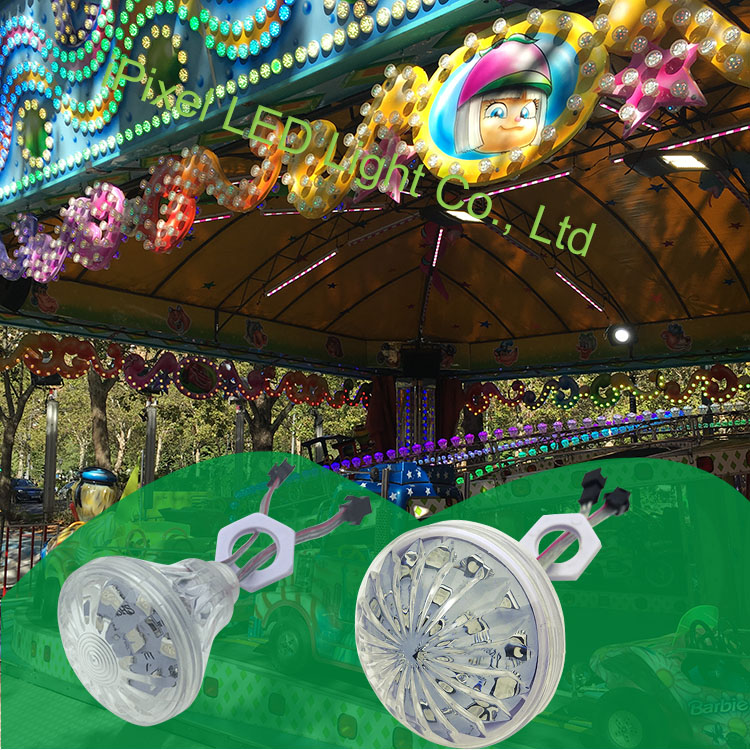 It's very bright in this area, that's attracted more children wanna play this ride. The attractions does
very good business.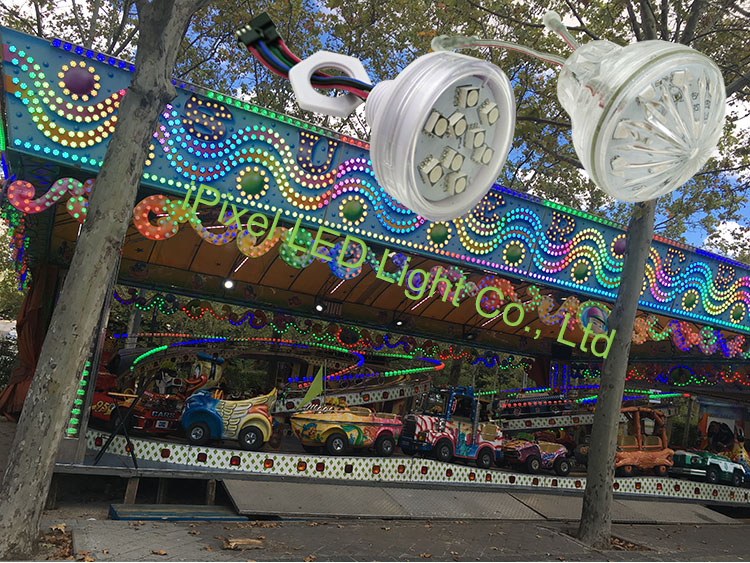 He used software to set animations himself to the SD Card and enjoyed during this time and doesnt like to
put automatic led lamp for his project. It's very unique bright spot in this place.