You must be suprised which kind of screen on this wall P10 P16 P....? it's just a regular pixel linear which is 16 pixels/meter included 48 pcs SMD5050 RGB LED,and each LED covered by a optical lens ,then silicon glue waterproof and with IP68 waterproof connector which could work during cold weather
This is not the original screen /display total 40 channel output from LED controller,total 100pcs Meanwell LED power supply in 350W.
This project located in Kiev, Ukraine, SKYMALL is big shopping center,there are many challenge to do this job as the weather quite cold ,the quantity big ,it's easy to accurs problem of the whole job,fortunately ,Mr Alex , a
LED electronic engineer
helped us ,inproved connectors.
Finally ,customer quite happy , these picture and video all from our client.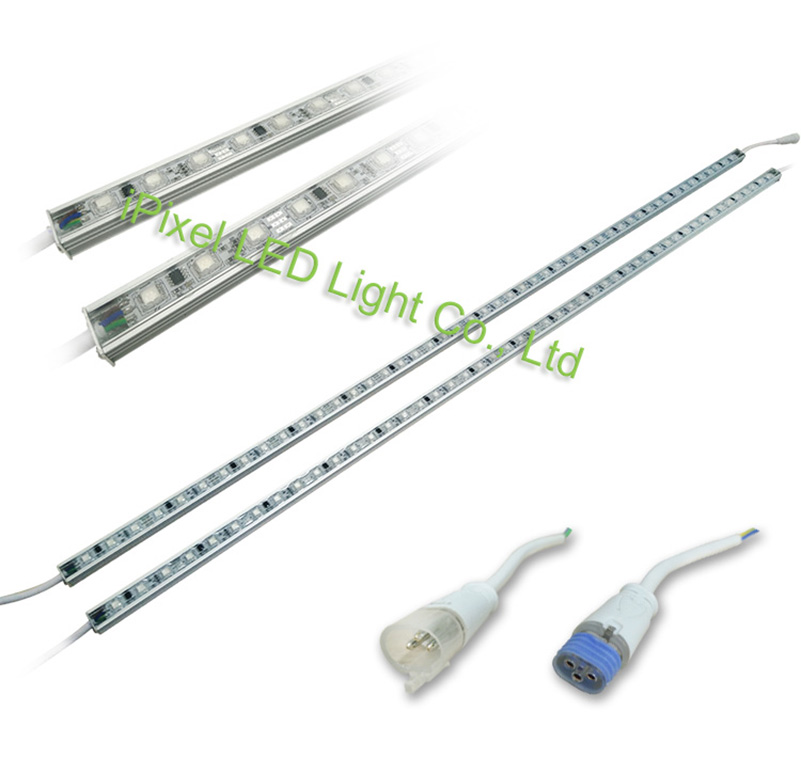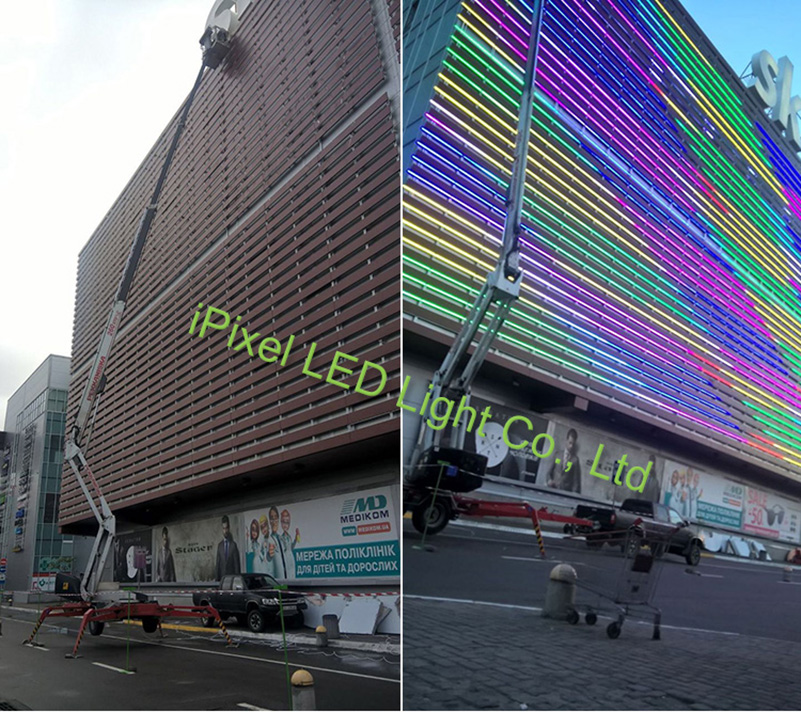 The wall size approx 60m L*20m H, total 4 section (small part),total installed approx 1600pcs digital linear in 150cm/pcs.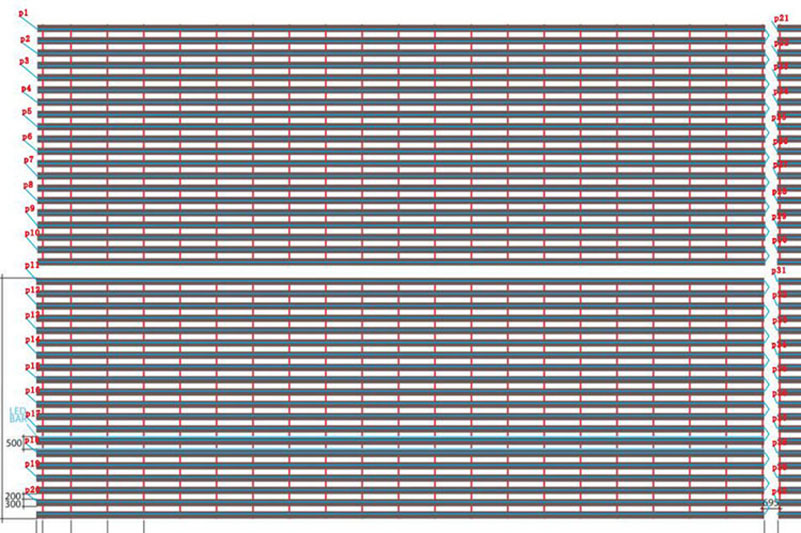 40 channel output from LED controller
PS: we dont sell same products as it's OEM