Digital white base 50mm flat led pixel for Google Pixel 2 booth
This is a project from our customer in India.
They bought 16500pcs 50mm flat led pixel, with milky white cover base for the whole body of pixel.
This 50mm led pixel with SM16703 IC chip, DC24V, 6LEDs/pcs, pixel pitch 20cm.
Of course we can also provide the pixel be WS2801, DC12V
or Black cover base, the pixel pitch also can be customized.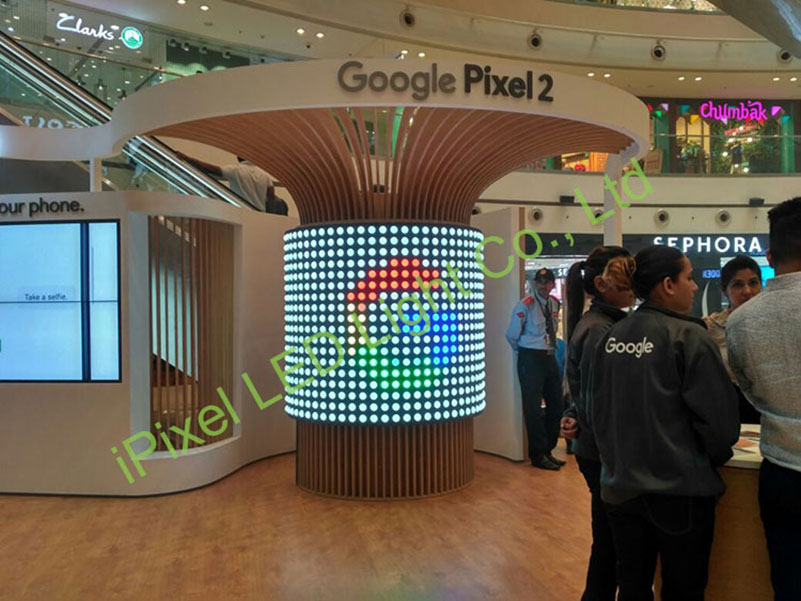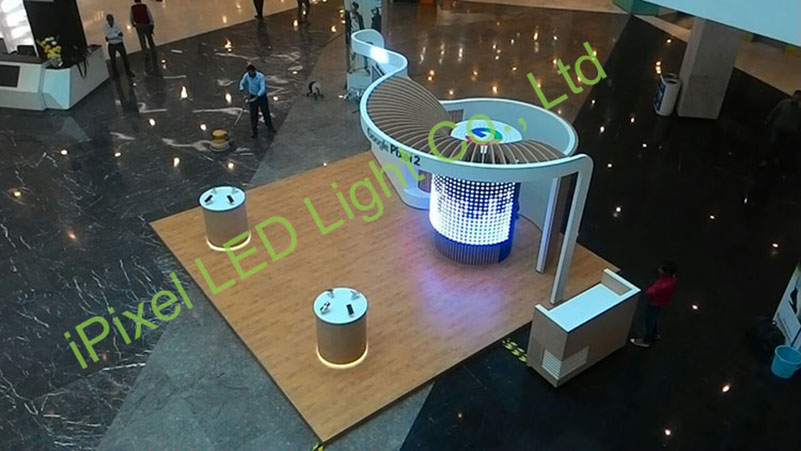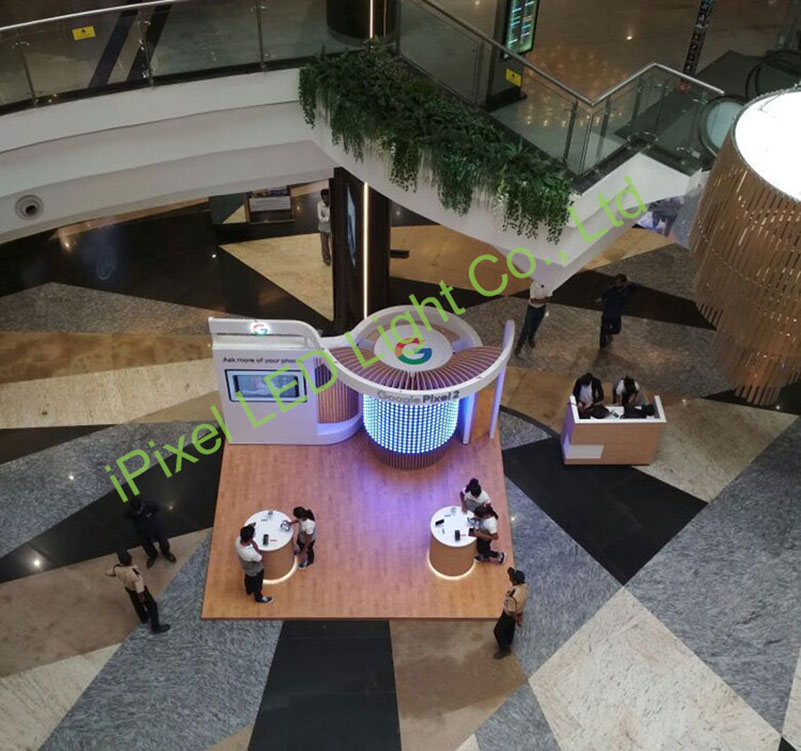 They use these led pixels for Google Booth - "Google Pixel", there totally 20 Booths,
each booth approx 600 pcs.