This ws2801 50mm led pixel ball is for a project of Christmas in Australia. it's 24 strings for
a window, totally have 8 windows.
they ask the full cable length is 5m length each string, but the distance between each LED
be different, and each string with different led pixel quantity.
Also for this project ask many type of connectors, such as male and female connector,
T connector, extension cord but with female and male connector each end.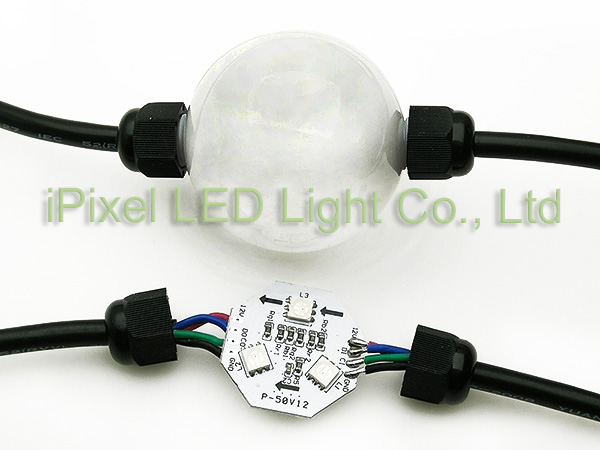 This is our customers use our 50 mm light ball made out of effect.