Customer visiting for Single color Mini LED Neon
Akira and his friend are from Japan. The two guys are very friendly.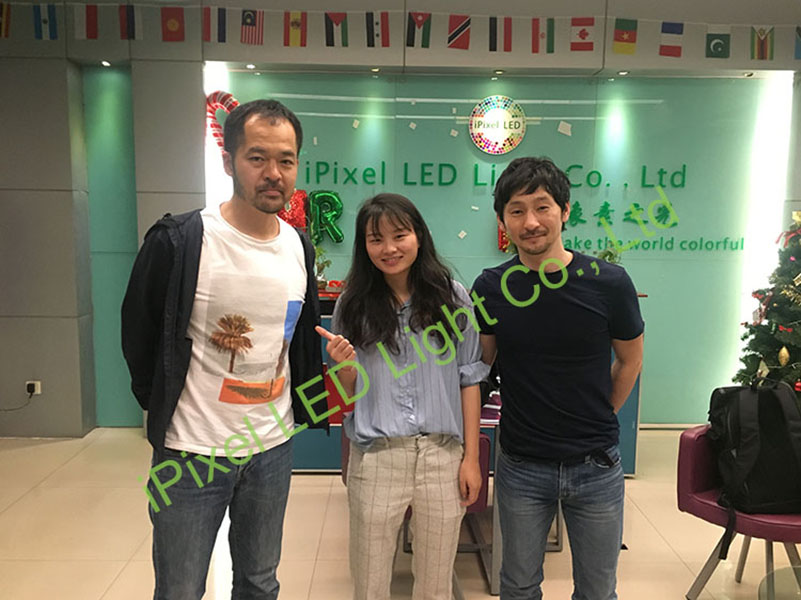 He was very interested in our single color Mini LED Neon strips and we discussed some details about neon strips.
He also looked some other products of our company. And finally he took some samples for testing.